Corazon
26.04 – 28.04.2024
One of the oldest tango meetings in Europe
Since 2003 tango dancers from all over the world have travelled to Berlin to dance and share beautiful moments at our Berlin tango marathon.
Located beautifully in the multicultural district of Kreutzberg, you can enjoy three days of (nearly) non-stop dancing at our venue — plus a lovely view.
Some of the best DJs will take care of the music, delicious food will be provided, and a great wooden dance floor is waiting for your steps.
Corazon marathon is role-balanced and the dance level is generally very good.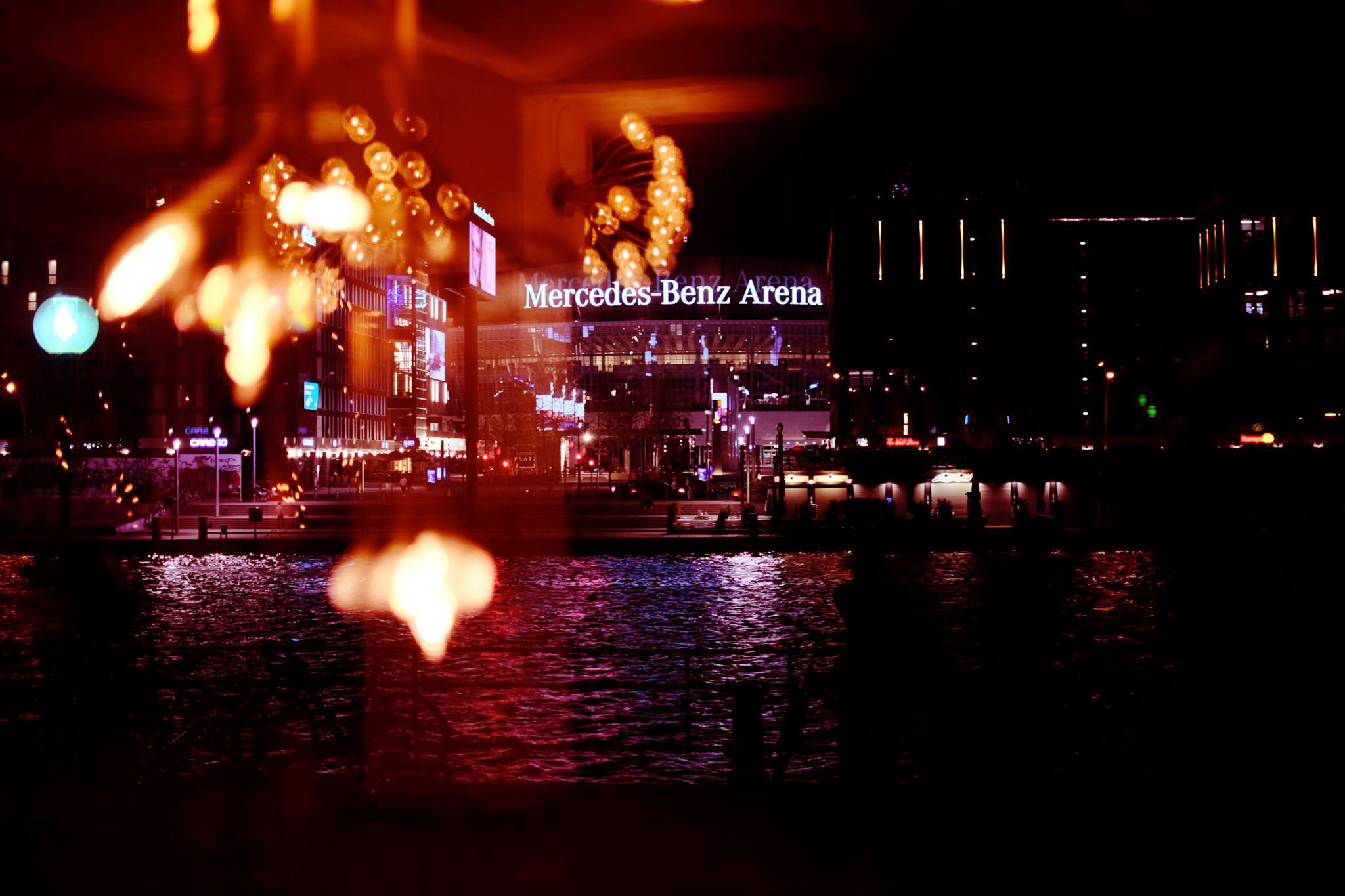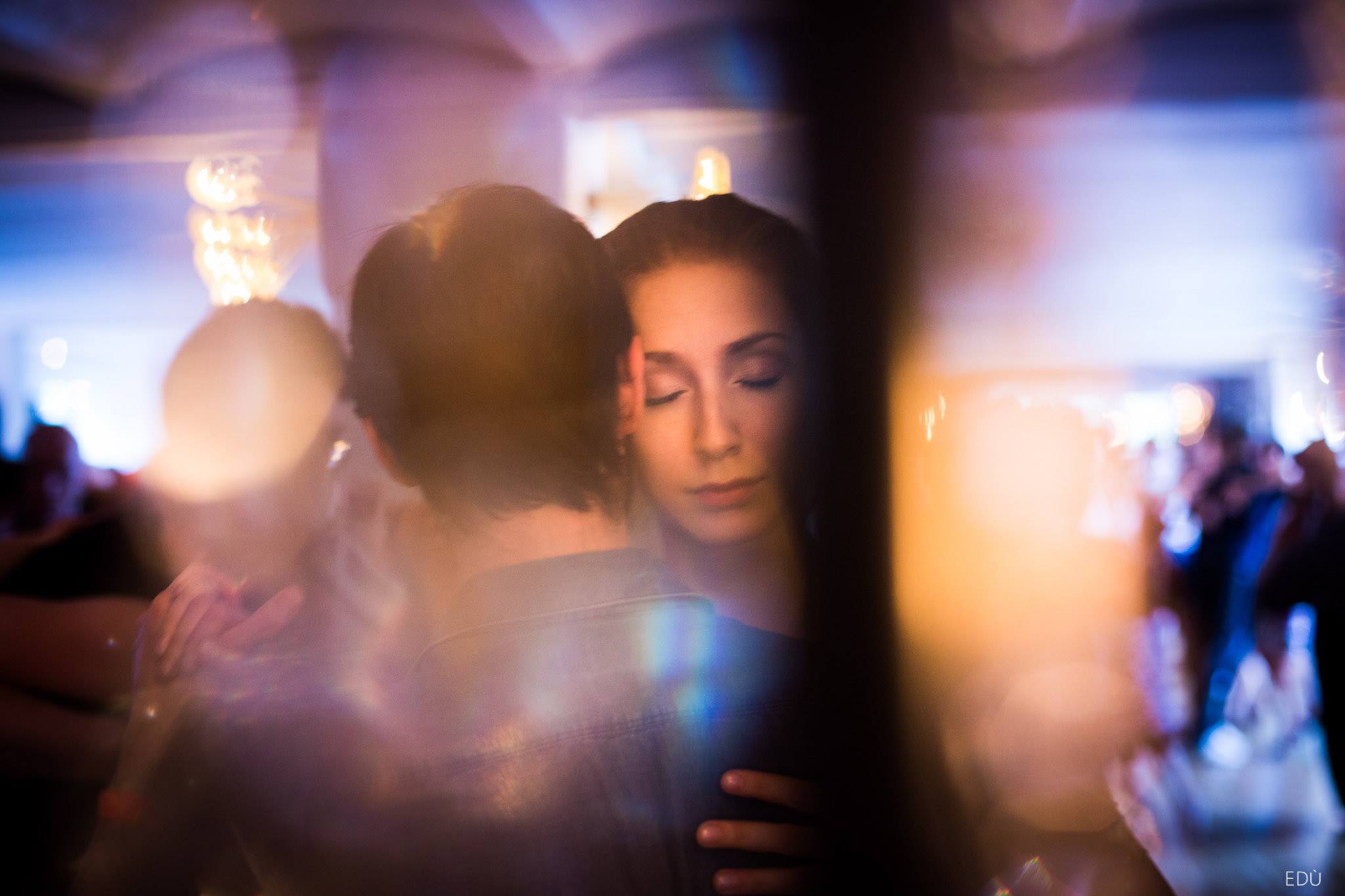 Program­
While our finest DJs cater to your musical needs, we offer complimentary services to make your marathon truly unforgettable:
Pizza, street food, coffee, cake, and snacks during the marathon. Kindly note that we do have break sathurday from 19:00 to 22:00. You can dance the rest of time and eat whenever you like.
Tango fashion and shoes (provider 2024 tba)
Massages to keep you fit throughout the weekend (provider 2024 tba)
And, if you arrive early and/or stay longer and can't stop dancing, don't forget about our Pre-party on Thursday and the After-party on Sunday. You will meet Berlin tango dancers and experience characteristic Berlin milonga places. Exact venues and times tba.
April 26
19:00
Check-in opens
00:00
– 05:00
April 27
14:00
Breakfast
17:00
Coffee & Cake
19:00
Pause
22:00
– 05:00
April 28
12:00
Breakfast
18:00
– 18:15
Last Tanda
Venue
Location
Getting there
Accommodation
Our marathon venue DAZ  (The German Architecture Center DAZ, space for exhibitions, installations or performances through to workshops) is a renovated old factory situated in Kreuzberg, a vibrant district in central Berlin. The dancehall has 200 m² wooden flooring as well as a spacious Bistro with terrace, where you can rest or enjoy the sunrise.
DAZ
Wilhelmine-Gemberg-Weg 6/H1
10179
Berlin
Germany
Your closest underground station is  U8 "Heinrich-Heine-Straße" within 10 minutes walking distance from the venue. If you travel from Berlin airport or Central Station you need to get off the train at "Alexander Platz" stop, which is also close by.
From Berlin Airport
S9 lightrail to "Warschauer Strasse" (easy, ca. 37min)
Airport Express (FEX) to Ostkreuz and then change to any lightrail going westwards (S3, S5, S7, S9) and get off at "Warschauer Strasse" (faster, ca. 23min)
If you'd like to check current connections, go to VBB connection search and enter BER T1-2 or BER T5 as your place of departure according to the terminal you arrived at.
From Berlin Central Station (Hbf)
Take any lightrail train eastwards (S3, S5, S7, S9) and get off at "Warschauer Strasse" (ca. 15min)
From Berlin Bus Station (ZOB)
Take the underground U2 (direction S+U Pankow) either from Theodor-Heuss-Platz or Kaiserdamm. Change to U3 (direction Warschauer Strasse) at Wittenbergplatz. Get off at "Schlesisches Tor" (ca. 40min)
FAQ
How many places are available?

About 280 and these fill quickly.

Do I need a partner?

No, you can register on your own as a single dancer of any role.

Can I sign up as a double-role dancer?

We are sorry but you can't.

Couple registrations: What do I need to know?

The primary registrant is responsible for paying both tickets to us. Couple registrations are also only valid as long as both participants attend: If one partner drops out, we need to cancel the other partner's ticket too to keep the role balance. If this happens to you and you still wish to attend, please contact us. You might be able to re-register as a single dancer or with someone on the wait list.

How can I pay?

You can pay with paypal, by direct debit (SEPA) or credit card through paypal (no account required), or by manual bank transfer. Please keep in mind: Payment must be made within seven days after we have approved your registration. For couple registrations, all transactions go through the primary registrant, who is responsible for paying both tickets to us.

I registered but I haven't heard back from you. Is something wrong?

After registering you immediately receive a registration confirmation. We also send an approval or wait list email to all participants within a week. If you haven't got any emails from us, please check your spam folder. If that's empty too, please get in touch with us to check your data.

I've been on the wait list for a long time now. Will this change?

We can't promise. As we keep this event role-balanced, we can only assign spaces when a dancer of the other role also signs up. If you registered late, others are probably ahead of you in the queue.

Oh no, I got sick and I can't make it. What do I do now?

Please get in touch with us. Tickets are non-refundable but we might be able to transfer your ticket to someone on the wait list.
Register
Registration opens on January 14, 2024, 08:00 pm. Please subscribe to our mailing list to get notified when it is time to register. By subscribing you agree to us using your data according to our terms.